7714 North Sheridan Road
Chicago, IL 60626



Fruiting Bodies
An exhibition of flowers
Dana DeGiulio, Jo Hormuth, Cauleen Smith, and Vincent Tiley
February 18 – March 18, 2017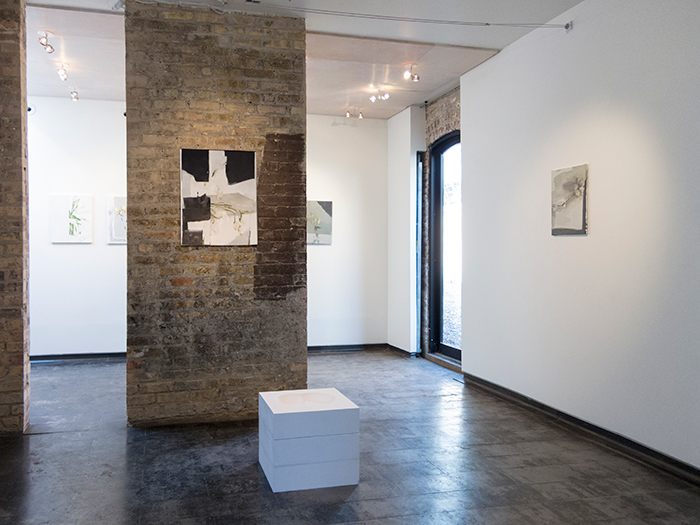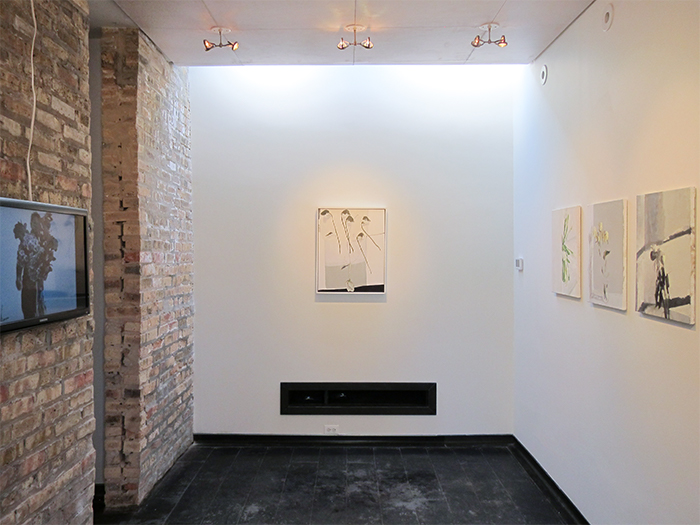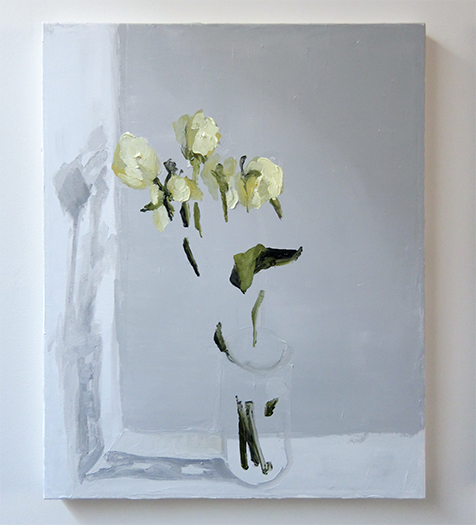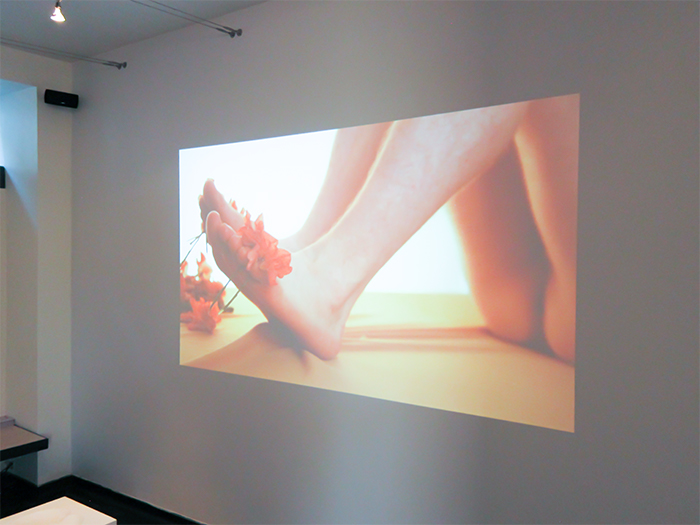 Curated by Collin Pressler



The flower is a simultaneously convenient and convoluted subject for art-making: symbolically fraught, historically burdened, at times frivolously aesthetic. Fruiting Bodies is inspired by a meditation on Charles Demuth's "Pink Tulips," (1930) — an understated watercolor found on the artist's easel at the time of his death and painted concurrent to his homoerotic pencil drawings. Each of the four artists in this exhibition articulate a unique relationship to this motif — in proximity to the body, as a stand in for the body, as a frame for themes of sex and play, as the very image of life and death resembling each other.

Fruiting Bodies is accompanied by a catalogue with foreword by the curator and additional text by Jeremy Biles, PhD.


Dana DeGiulio (b. 1978, Chicago Heights, IL) is a painter who cries at parades. Recent exhibitions include consensus (strikethrough) at Signal in Malmö, Sweden, Instead of being born, with Michaela Murphy and Ilie Paul Capriel at an Airbnb next to MoMA, and Queen, with Molly Zuckerman-Hartung at a legit white-wall gallery in NYC. Write-ups of her project have appeared lately in the New York Times and The Brooklyn Rail. She is an alumna of the Fire Island Artist Residency and co-founder of the Chicago artist-run space Julius Caesar. Dana lives in Brooklyn, and teaches at SAIC, NYU and Columbia University.

Jo Hormuth lives and works in Chicago, IL. Hormuth received her MFA from the School of the Art Institute of Chicago. She is a multi-disciplinary artist with a focus on site-specific responses to architectural situations. Hormuth has exhibited nationally and internationally and has work in numerous museums and private collections. Her public projects include Chicago Botanic Garden (in progress); O'Hare International Airport; the Chicago Transit Authority 47th Street Station; Chicago Public Library: Rogers Park Branch; Michigan Alternative and Renewable Energy Center, Muskegon, MI; and Shedd Aquarium, Chicago. Hormuth is represented by Kusseneers Gallery in Brussels.

Vincent Tiley lives and works in Brooklyn, N.Y. Tiley received his MFA in 2013 from the School of the Art Institute of Chicago. He has exhibited at Elee.mosynary Gallery, Chicago; City Bird Gallery, NYC; Eyebeam, NYC; Grace Exhibition Space, NYC; Zones Contemporary Art Fair, Miami; Bushwick does Basel, NYC; Rapid Pulse International Performance Festival, Chicago; and New Capital, Chicago. Tiley is represented by Christopher Stout Gallery in New York City.

Cauleen Smith is an interdisciplinary artist whose work reflects upon the everyday possibilities of the imagination. Smith received her MFA in 1998 from the University of California, Los Angeles School of Theater Film and Television, and lives and works in Chicago. Operating in multiple materials and arenas, Smith roots her work firmly within the discourse of mid-twentieth-century experimental film. Smith's group exhibitions include the Studio Museum of Harlem; Houston Contemporary Art Museum; Yerba Buena Center for Art; the New Museum, New York; D21, Leipzig; and Decad, Berlin. Solo shows include The Kitchen, NYC; the Museum of Contemporary Art, Chicago; and Threewalls, Chicago. She is represented in Chicago by Corbett vs. Dempsey. Smith will exhibit in this year's Whitney Biennial.

Jeremy Biles, PhD teaches courses on "ulterior religions," philosophy, dreams, monsters, and photography at the School of the Art Institute of Chicago. He is the author of Ecce Monstrum: Georges Bataille and the Sacrifice of Form (Fordham University Press, 2007) and co-editor (with Kent Brintnall) of Negative Ecstasies: Georges Bataille and the Study of Religion (Fordham, 2015). Recent exhibitions include the Society for Psychoanalytic Research, University of Chicago; 4th Ward Project Space, Chicago; Adds Donna Gallery, Chicago; and Darst Center, Chicago.



Charles Demuth, "Pink Tulips," (1930) watercolor and graphite on paper. Collection of the Demuth Museum (Lancaster, PA)
Copyright © 2010–2022 Iceberg Projects