7714 North Sheridan Road
Chicago, IL 60626



RUMBLINGS OF THE EARTH
October 21st, 2022 – November 20th, 2022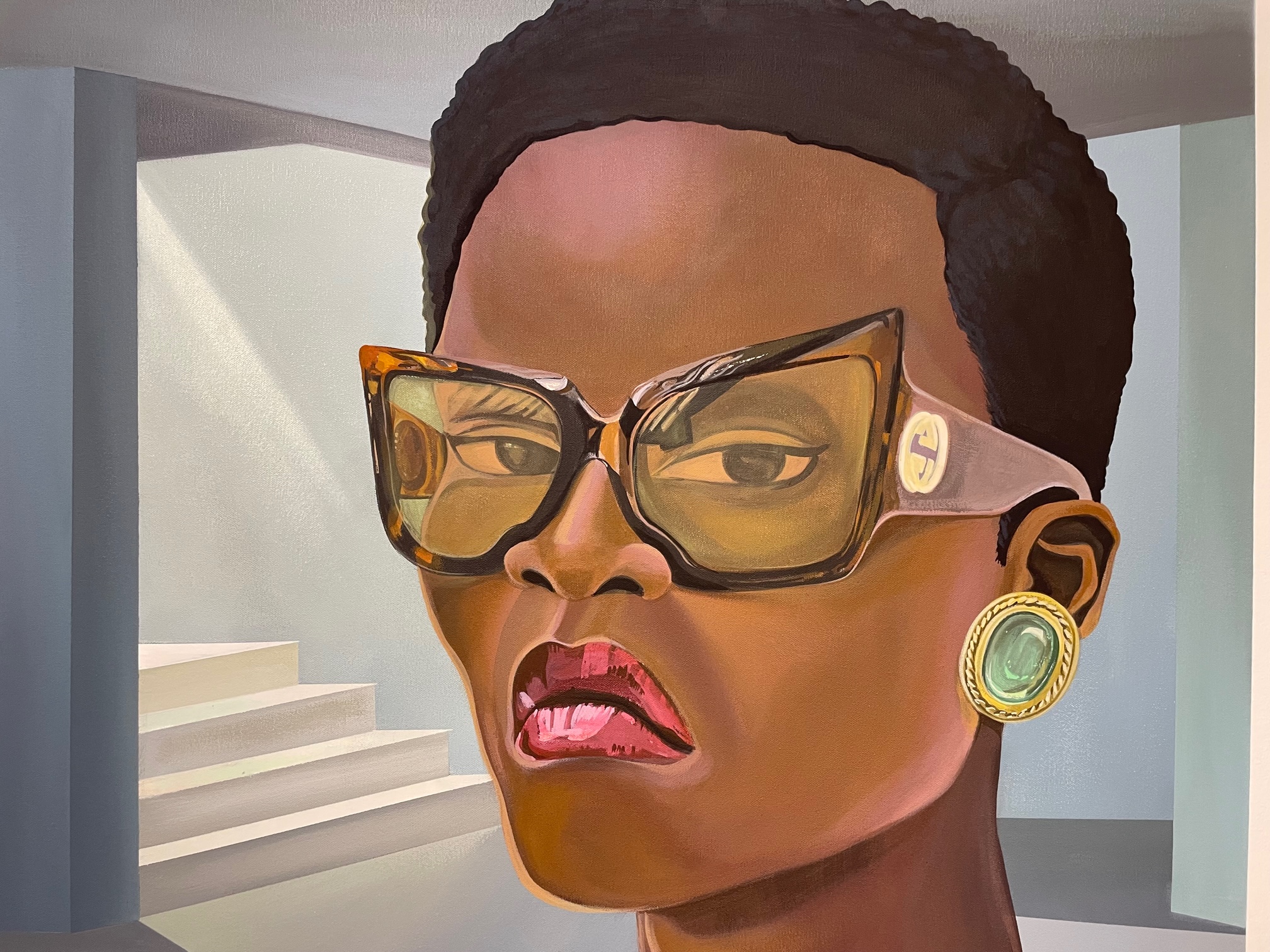 Curated by Daniel Berger, Camilo Godoy, Jorge Sánchez

Opening Reception: Friday, October 21st, 6 – 9 PM
Publication: Austin Osman Spare: Psychopathia Sexualis
Everywhere the hands, heads, eyes, arms and legs of millions are manipulated through abominable choreographics of obligations, restrictions, responsibilities, laws; life itself becomes inside out upside down, flattened to the pastel walls of bureaucratic insensitivity—what is there left, in all this, of human freedom?
(1)
RUMBLINGS OF THE EARTH brings together artworks by Felipe Baeza, Antonius Bui, Dalton Gata, Vicinious Gerheim, Admire Kamudzengerere, Neo Matloga, Olu Ogunnaike, and Malick Sidibé. The exhibition examines surrealist themes across interweaving threads of queerness and identity. The point of departure for this exhibition is a pamphlet from 1966 edited by the Chicago Surrealist Group co-founder, Franklin Rosemont. Titled, Surrealism & Revolution, this compilation of texts engaged with surrealism and its revolutionary potential in the United States. The works on view here transmogrify. Bodies and gazes fuse with one another presenting critical new perspectives on surrealist themes.
A dismantling gaze summons you to a moment of royal sass in the portrait painted by Dalton Gata and titled Llevatelo todo (Take it All). It embodies a legacy of Black and queer existence of ballroom cultures and disco scenes. It's as if a character taken from Smoke, Lilies and Jade by Richard Bruce Nugent decided to stop by for a quick, "hey girls, I am going to read you for filth."
This portrait is also skeptical of you.
For the revolution! Let us discredit, distort, deface, dismantle and destroy the senile mechanism of immediate reality! No more Cops! No more bosses! No more jails! No more churches! No more courts! No more taxes! No more army! No more governments! No more chains on the mind or body! No more enslavement of man by man!
(2)
If Rosemont declares that we must "discredit, distort, deface, dismantle and destroy the senile mechanisms of immediate reality," then the collage by Felipe Baeza, Masculine figure with a pectoral decoration in the form of tortoise-shell (Adiós a Calibán), 2021 manifests a colonial disintegration of flesh and archive. Postcolonial scholar Gayatari Gopinath states that "at the heart of Felipe Baeza's work is the body: abstracted, dismembered, remembered, obscured, suspended, floating, drowning, sprouting wings, feathers, leaves, both human and celestial, entrapped and expansive, unbound and unruly." (3) We are made witness to erotic ancestral power that acknowledges the 'flesh as the sum of all the violence we call genocide, colonization, mestizaje, and magic." (4)
The photographs by Malik Sidibé document the spirit of liberation from colonial rule. Included in the exhibition is Sidibé's Untitled photograph of two young people. The image is evidence of Black dignity and futurity in post-colonial Mali. This photograph, like many others by Sidibé, is decorated by a vibrant green, yellow, and red hand-painted frame made by the artist Checkna Touré. Framing the photo is Touré's painting, a pan-African ode to the colors of the Mali flag after independence from France. Blood shed for independence represented by the color red is the backdrop of this photograph. Small seeds and flowers sprout from the red background, establishing a new field of vision for revolutionary freedom.
1 Rosemont, Franklin. Surrealism and Revolution. Chicago, IL: Ztangi and Solidarity Bookshop of Chicago, 1966.
2 Id.
3 "Felipe Baeza: Unruly Visions." Gayatri Gopinath, 2021. MAUREEN PALEY.
4 "Felipe Baeza." Tavia Nyong'o, 2022. Fortnight Institute.
- Camilo Godoy & Jorge Sánchez
Exhibiting artists
Felipe Baeza
Antonius Bui
Dalton Gata
Vicinious Gerheim
Admire Kamudzengerere
Neo Matloga
Olu Ogunnaike
Malick Sidibe
Press
Rumblings of the Earth Review by Livy Onalee Snyder
Copyright © 2010–2022 Iceberg Projects